NEW DELHI: Former India captain Mahendra Singh Dhoni was greeted with a sea of ​​yellow as fans passionately expressed their support during his Chennai Super Kings IPL match against Delhi Capitals on Saturday . The streets leading to Feroz Shah Kotla were adorned with vendors selling CSK shirts and flags, while cheering fans had their faces painted yellow.
Inside the stadium, the World Cup-winning skipper's staunch supporters donned yellow CSK jerseys, waved CSK flags and echoed chants of "Dhoni Dhoni" as Ruturaj Gaikwad and Devon Conway walked onto the ground to hit. The DJ even replaced DC's "Roar Macha" with the CSK anthem.
"Dhoni khel raha hai aaj, aakhri match khel raha yahan, support karna toh banta hai (Dhoni is playing today, he is playing his last match here, you must support him)," said Rohit Bajaj, an ardent fan with the number of CSK seven jersey. Bajaj's statement sums up the sentiment shared by many fans in the stadium.
Dhoni fans in Kotla. (Photo YOU)
Amidst the sea of ​​yellow, it was hard to spot the handful of supporters wearing the blue outfit, representing the home team.
There was a moment of uncertainty where it looked like Dhoni might not get the chance to strike. However, when he entered number four, the crowd erupted in euphoria. Although the wicket-striker did not unleash hard shots, Dhoni's mere presence in the middle brought immense joy to the spectators.
This exuberant support for Dhoni was seen in various venues throughout the season, including the iconic Gardens of Edenfurther solidifying the belief that this may well be Dhoni's last IPL.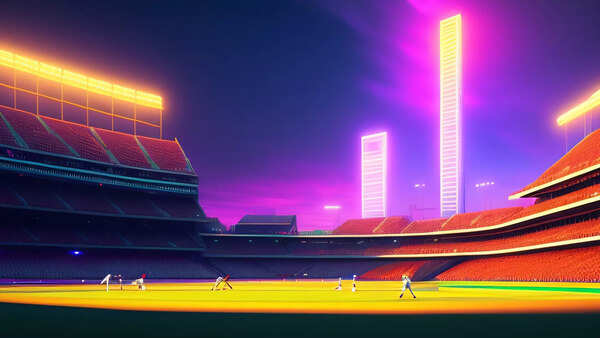 On Friday, fans waited impatiently for hours at the stadium in anticipation of catching a glimpse of Dhoni, a testament to his immense popularity and impact on the game.
(With PTI entries)