At least $396 million is urgently needed to prevent widespread hunger and malnutrition in northeastern Nigeria from turning into a "full-blown catastrophe," the United Nations office in the West African nation said on Thursday.
"We are ringing alarm bells that there are people near or dying (of starvation) right now in the northeast," said Matthias Schmale, the United Nations Humanitarian Coordinator for Nigeria, in the capital Abuja, as he distributed food and produce for lean season nutrition crisis plan.
Security forces in northeastern Nigeria have been fighting Islamic extremist rebels who launched an insurgency in 2009 to fight against Western education and to establish Islamic Shariah law in the region. At least 35,000 people have been killed and more than 2 million displaced by the violence, according to data from United Nations agencies in Nigeria.
A breakaway faction of the extremist group Boko Haram, known as the Islamic State's West African Province, has risen to prominence, dominating the fringes of the Lake Chad region, where its fighters often target security forces convoys and outposts. safety.
AFRICAN REGION OF SAHEL ASKS FOR HELP TO FIGHT VIOLENT EXTREMISM AND STOP ITS SPREAD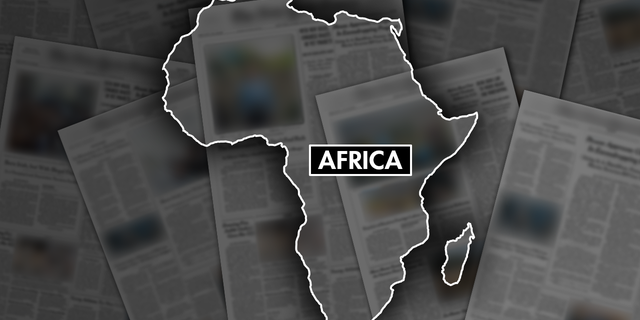 CLICK HERE TO GET THE FOX NEWS APP
The United Nations has said that more than 80 percent of those in need in the hard-hit region are women and children, making them more vulnerable to other forms of crime and violence. He warned that limited funding could increase the risk of famine.
Aid groups have reported an unprecedented number of malnourished children in the conflict zone as hunger bites harder for many families, including those in hard-to-reach areas. The French medical charity Médecins Sans Frontières said last month that the number of weekly hospitalizations of children is two to three times higher than previous highs in the past five years.
Schmale, the humanitarian coordinator, described speaking to children who go days without getting enough to eat and to mothers fighting for the lives of their malnourished children.
"More than half a million people could face emergency levels of food insecurity with extremely high rates of acute malnutrition and fatalities if there is not a rapid and significant increase in humanitarian assistance," he said.