With less than two months until the first votes in the battle for the 2024 Republican presidential nomination, two new polls in the first primary state show sustained momentum for former ambassador and former South Carolina Gov. Nikki Haley.
However, the surveys in New Hampshire, which holds the second overall contest in the GOP nominating calendar following the Iowa caucuses, reaffirm that former President Trump remains the dominant front-runner.
The polls also suggest that Trump's supporters are more enthusiastic and committed about voting for their candidate compared to those backing the former president's rivals for the nomination.
Trump stands at 46% support among likely Republican presidential primary voters in New Hampshire in a Monmouth University/Washington Post poll released on Friday.
Haley, who served as ambassador to the United Nations during the first two years of the Trump administration, is second in the survey at 18%.
Trump enjoys the backing of 42% of likely Republican presidential primary voters in a poll released Thursday by the University of New Hampshire (UNH) Survey Center and CNN. His support was relatively unchanged from the previous UNH/CNN survey in New Hampshire, which was conducted in September.
Haley stands at 20% support in the UNH/CNN survey, up eight points from the September poll. 
"While Trump continues to lead as the GOP field narrows, Nikki Haley seems to be consolidating her position as the alternative to Trump among New Hampshire Republicans," UNH Survey Center director Andrew Smith told Fox News. "Importantly, Haley does not have the negative drag on her campaign compared with other Republican candidates."
WHERE TRUMP STANDS IN THE LATEST FOX NEWS NATIONAL POLL IN THE GOP PRESIDENTIAL RACE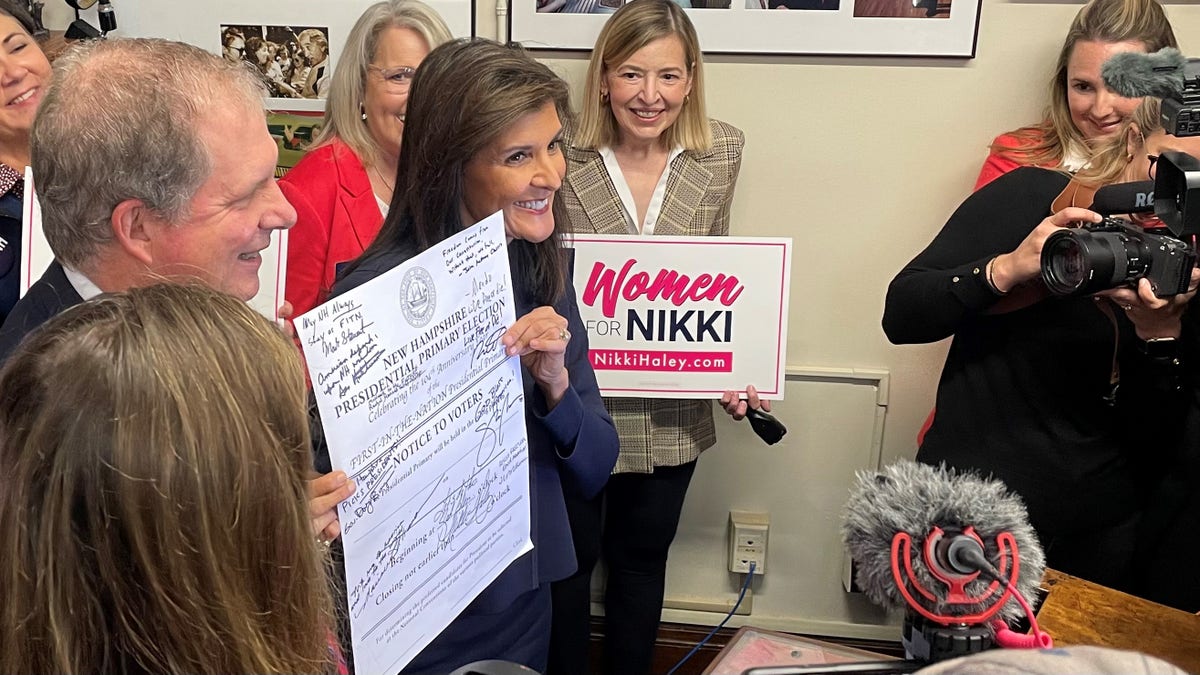 Former New Jersey Gov. Chris Christie, who is concentrating most of his time and resources in New Hampshire as he runs a second time for the White House, stands in third place in both polls. He is at 14% support in the UNH/CNN survey and 11% in Monmouth University/Washington Post poll.
Florida Gov. Ron DeSantis stands at 9% and 8% in the polls, with biotech entrepreneur Vivek Ramaswamy at 8% in each survey. 
During his third straight White House run, Trump saw his lead in the GOP nomination race expand over the spring and summer as he made history as the first former or current president in American history to be indicted for a crime. Trump's four indictments — including in federal court in Washington, D.C., and in Fulton County court in Georgia on charges he tried to overturn his 2020 presidential election loss — have only fueled his support among Republican voters.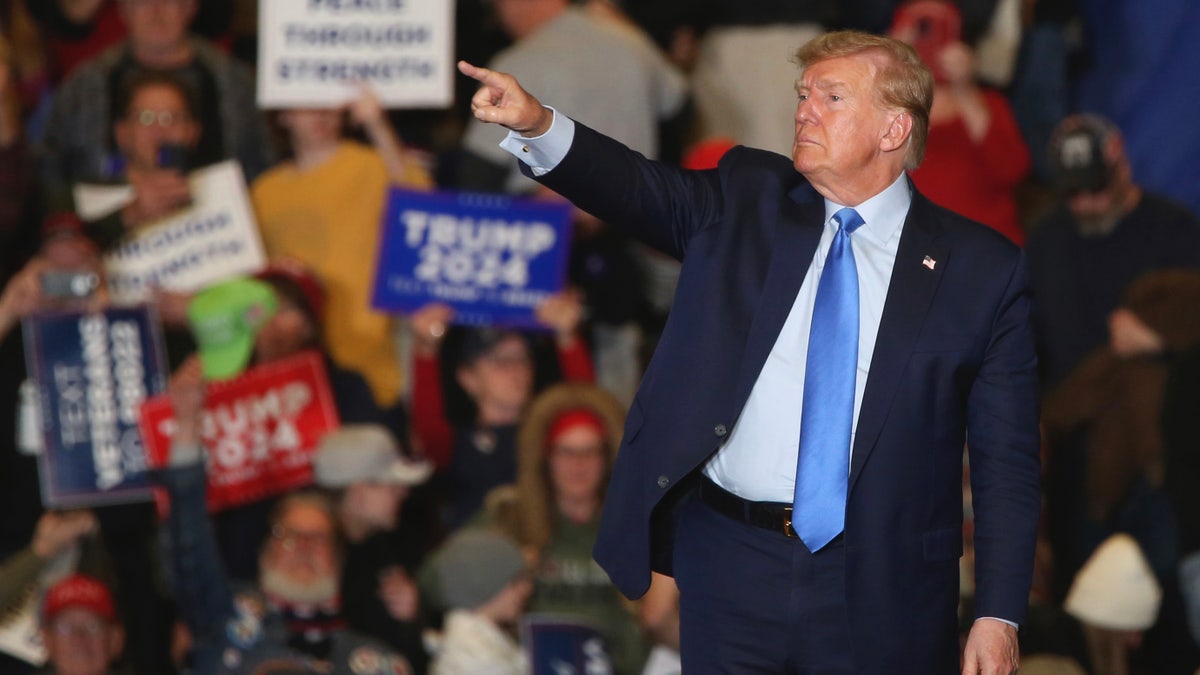 Trump enjoys a massive lead in national polling — including 62% support in a Fox News survey released on Wednesday. However, his margins — while extremely formidable — are smaller in the crucial early voting states.
Haley, thanks to well regarded performances in the first three GOP presidential primary debates this summer and autumn, has seen her support among primary voters rise. Haley has tied DeSantis for second place in some of the latest polls in Iowa — whose caucuses kick off the Republican nominating calendar on Jan. 15. 
WITH 9 WEEKS TO GO UNTIL THE FIRST VOTES, TRUMP REMAINS COMMANDING FRONT-RUNNER AS GOP FIELD KEEPS SHRINKING
The UNH/CNN and Monmouth/Washington Post polls are the latest to indicate Haley in second place in New Hampshire, which will hold its presidential primary Jan. 23. She has also moved ahead of DeSantis for second place in her home state, which votes Feb. 24 and holds the first southern contest.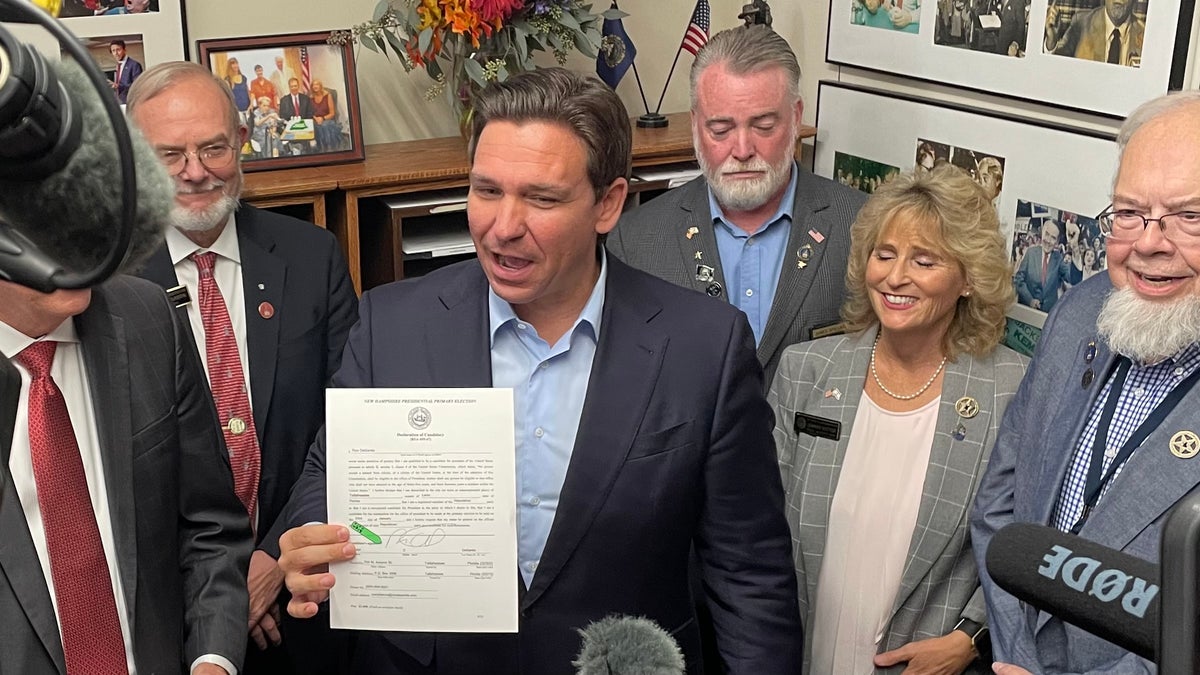 The new UNH/CNN survey indicates that Trump enjoys the backing of 55% of registered Republicans in New Hampshire. Support among independents who say they will cast a ballot in the GOP primary is evenly split among Trump, Haley and Christie.
Independents, known in New Hampshire as undeclared voters, make up slightly more than 40% of the state's electorate.
CLICK HERE TO GET THE FOX NEWS APP
Both polls also indicate that self-described Trump voters are more likely than those backing the former president's rivals to say their choice for the GOP nomination is definite.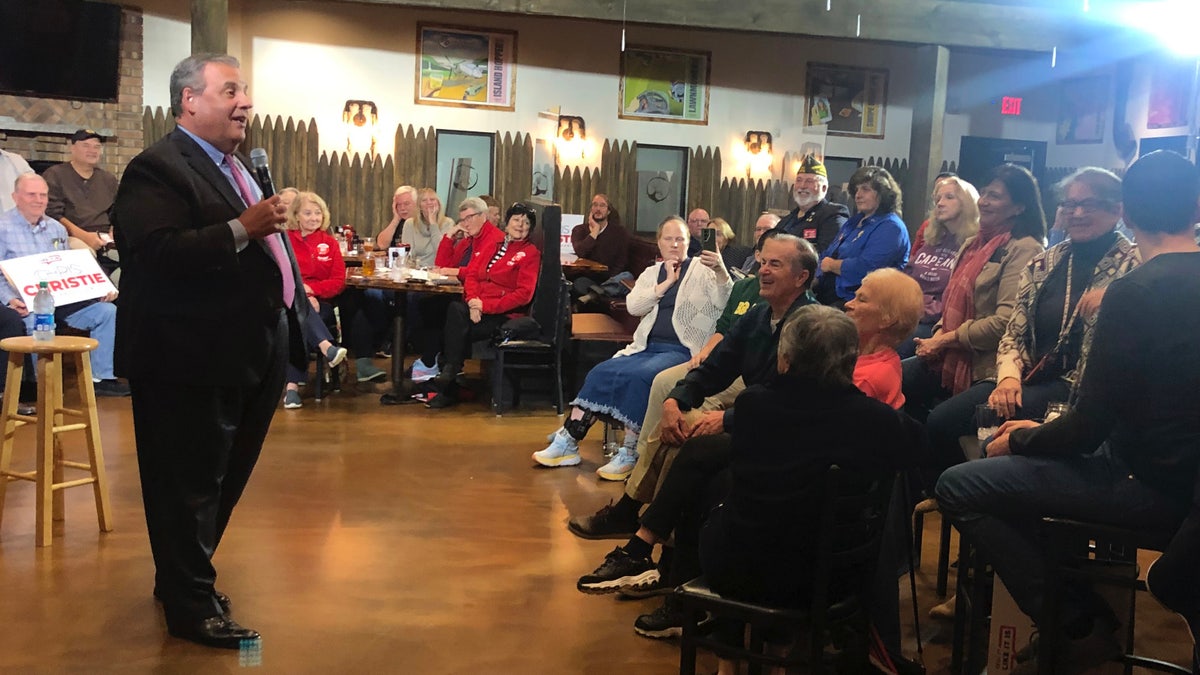 The survey was conducted Nov. 10-14, entirely after the third Republican debate, which was held Nov. 8 in Miami. 
"Few likely Republican primary voters paid close attention to the November Republican debate and only about half are interested in further debates taking place," the release from the UNH Survey Center spotlighted.
Additionally, UNH also noted that when it comes to the issues, the survey indicates that "foreign policy has become far more important since September, while support for a 15-week abortion ban has declined."
Get the latest updates from the 2024 campaign trail, exclusive interviews and more at our Fox News Digital election hub.