A Pakistani court on Thursday released a retired anti-government army general after the man was arrested on charges of inciting the public and government employees against national establishments, his lawyer said.
The release of retired Lieutenant General Amjad Shoaib, a staunch supporter of ousted Prime Minister Imran Khan, reflects the government's practice of using the law to silence critics. The charges potentially carried a seven-year sentence.
Shoaib's arrest over the weekend drew condemnation from opposition and human rights activists. He was arrested after appearing on Pakistani news channel BOL, criticizing the authorities for keeping scores of Khan's supporters in jail, especially in remote areas of the country.
PAKISTANI POLICE ARRESTS RETIRED ARMY GENERAL ON CHARGE OF PUBLIC INSTITUTION AGAINST NATIONAL INSTITUTIONS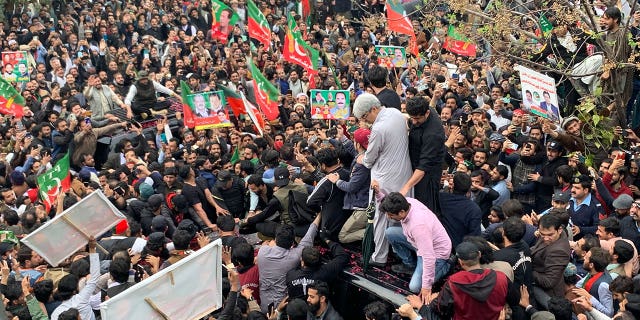 CLICK HERE TO GET THE FOX NEWS APP
On Thursday, defense attorney Mian Ashfaq said the court had dismissed the charges against Shoaib and released him.
Shoaib has been critical of current Prime Minister Shahbaz Sharif since Khan was ousted in a vote of no confidence in Parliament in April 2022. Like Khan, Shoaib says the former premier's ouster was a conspiracy backed by the states United Washington and Sharif have denied Khan's claims.