The authoritarian president of Belarus on Thursday signed a bill introducing the death penalty for state officials and military personnel convicted of high treason.
Amendments to the country's penal code approved by President Alexander Lukashenko provide for death sentences for officials and military personnel who have caused "irreparable damage" to Belarusian national security through acts of treason.
Belarus is the only country in Europe that has not banned the death penalty, which was applied to those convicted of murder or terrorism. Executions are done with a blow to the back of the head.
Lukashenko ruled Belarus with an iron fist for nearly three decades, brutally cracking down on dissent. Belarusian authorities unleashed a brutal crackdown on protesters protesting his re-election in an August 2020 vote that the opposition and the West denounced as rigged, arresting more than 35,000 people and beating thousands.
On Monday, a Belarusian court sentenced Lukashenko's main challenger in the election, exiled opposition leader Sviatlana Tsikhanouskaya, in absentia to 15 years in prison on charges of conspiring to overthrow the government. Last week, the country's top human rights advocate and 2022 Nobel Peace Prize winner, Ales Bialiatski, was sentenced to 10 years in prison.
BELARUS NOBEL PEACE PRIZE PRIZE SENTENCED TO 10 YEARS IN PRISON FOR FINANCING ANTIGOVERNMENT PROTESTS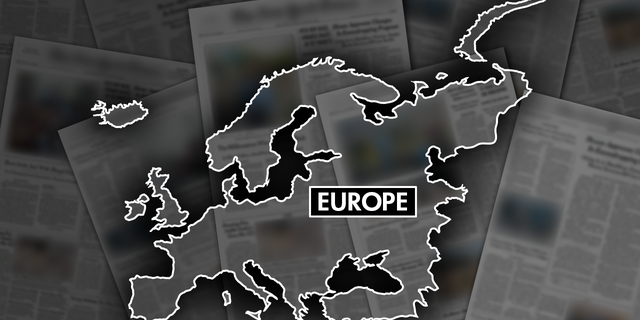 CLICK HERE TO GET THE FOX NEWS APP
The bill that Lukashenko signed on Thursday also introduced punishment for "propaganda of terrorism, discrediting armed forces and paramilitary units, and violating rules to protect state secrets," mimicking repressive legislation by Belarus' main ally, the Russia.
Russia used Belarusian territory to launch its invasion of Ukraine more than a year ago and has kept troops and weapons on Belarusian territory.
The passage of the new crackdown legislation follows an attack on a Russian warplane at an airbase outside the Belarusian capital on February 26 that was claimed by Belarusian guerrillas. Lukashenko said earlier this week that authorities had arrested the prime suspect, a Ukrainian man, and more than 20 of his alleged accomplices.
Political analyst Valery Karbalevich noted that Lukashenko's move to tighten legislation comes amid growing public discontent over collapsing incomes amid Western sanctions and the country's role in Russia's war in Ukraine.
"Not only ordinary people, but also some officials have become increasingly disgruntled with Lukashenko's policies," Karbalevich told the Associated Press. "The authorities are forced to tighten the screws and step up repression to maintain control over the situation in Belarus."