A group of 17 stranded migrants, including eight children, were rescued from a small islet in the river that runs along northeastern Greece's land border with Turkey, police said Wednesday.
GREEK AUTHORITIES REMOVE 39 MIGRANTS FROM RIVER ISLAND ON THE BORDER WITH TURKEY
A police statement said the migrants were left on the islet in the Evros River by a smuggler who had ferried them from the Turkish side on a boat. All 17 were in good health, the statement said. They identified themselves as Syrians, police said.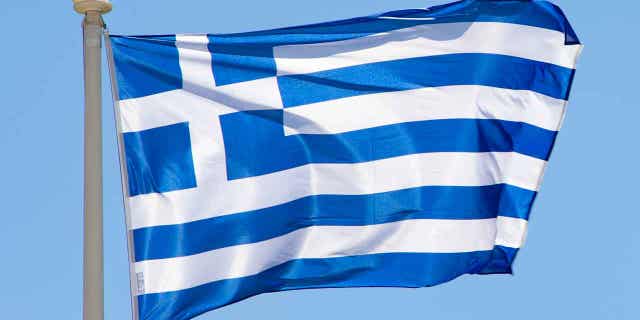 Wednesday's rescue came a week after a similar incident involving 39 migrants found stranded on an islet in Evros. In both cases, police said the migrants telephoned humanitarian groups for assistance, who in turn notified Greek authorities and members of the European Union's Frontex border agency stationed in the area.
MEDITERRANEAN NATION FACE CEMETERY CHAOS AS HUNDREDS OF BODIES WASH ON THE GROUND
The Evros is an important crossing point for thousands of people from the Middle East, Asia and Africa seeking a better life in Europe, who mostly pay smugglers to ferry them to Greece. Greek authorities are planning to extend a fence designed to stop illegal crossings that currently covers part of the Evros border.
CLICK HERE TO GET THE FOX NEWS APP
Humanitarian groups have accused Greece of sending migrants caught illegally crossing the Evros back to Turkey without allowing them to seek asylum, in violation of international law. Greece denies it.